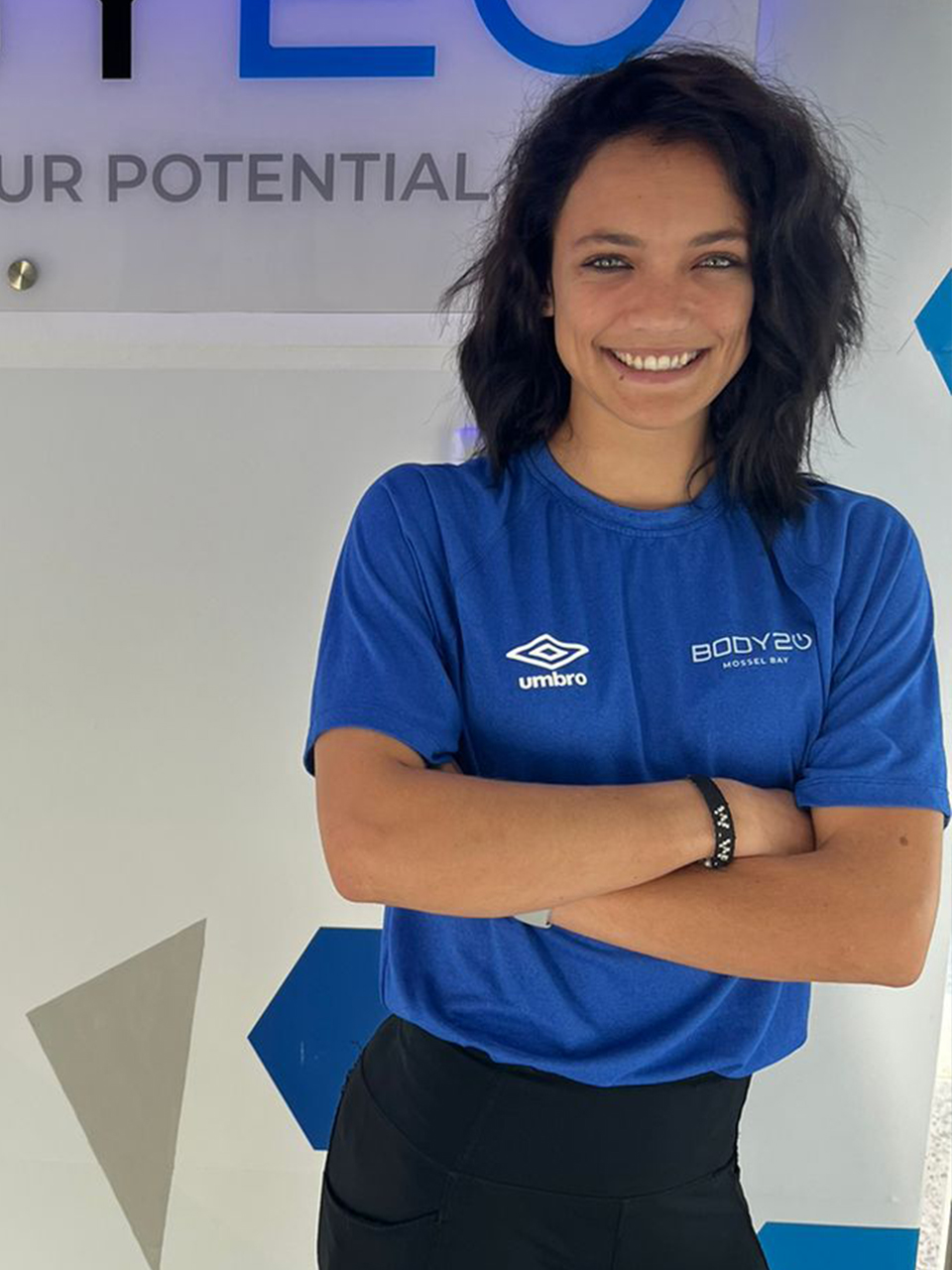 Monique Smith

co-owner
Monique is very passionate about sport and fitness – she is well educated in this field. She was awarded provincial colours in various sport disciplines including Athletics, Softball and Netball. As a qualified sports coach Monique has enriched the lives of many people and she enhanced the awareness of a fun, fulfilling and healthy lifestyle.
Monique will also be the Wellness Coach for the Body20 Mossel Bay clients, providing feedback on progress and guidance with the Body20 lifestyle.
"Be part of the Body20 family and start your Body20 for life journey today!"
Koos Meyer

co-owner
His Body20 journey started as a client. The Body20 program became the backbone of a radical life and life style change for Koos.
"With the Body20 program I rediscovered a passion for personal health, wellbeing and living a balanced life to the fullest! Through the Body20 Mossel Bay studio I personally strive to convey these qualities and passion to our clients!"
The Body20 Mossel Bay studio team are fully committed to deliver value, excellent service and individual support to all our clients.
Welcome to Body20 Mossel Bay!
The

science

behind the

technology.

Electro Muscular Stimulation (EMS) is a form of muscle stimulation using painless, electrical impulses. For the purpose of strength training and fitness, Body20's ergonomic EMS machines replicate the central nervous system's response to activate electrical impulses for rapid muscle contraction.
6 Trimenco Park, 11 Parsons Street, Voorbaai, Mossel Bay, 6506
Tel : 079 773 7773
Cell : 082 061 5124
Email : mosselbay@body20.co.za
Claim your FREE Body20 Voucher to the value of R750