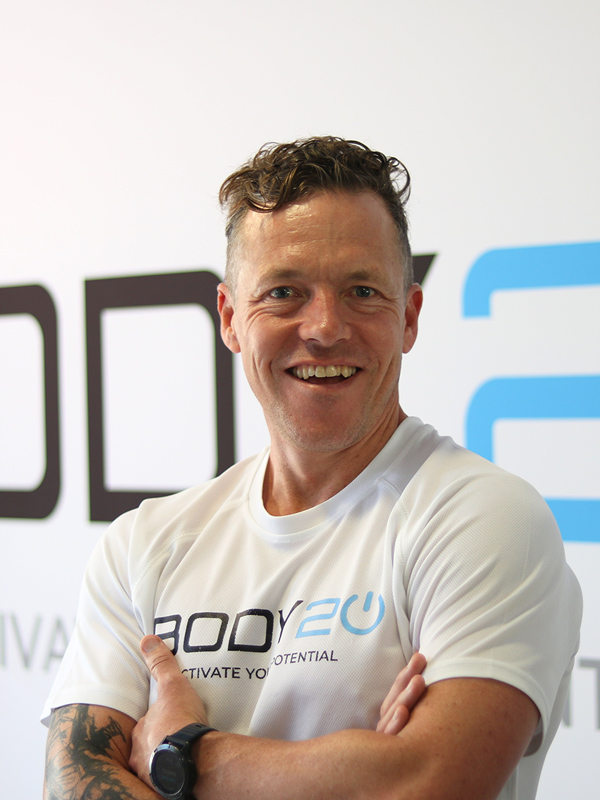 Riaan Malherbe

owner
Welcome to the future of fitness! Our exclusive studio is conveniently located in the easily accessible Victory Park shopping centre (upper level, right above Mugg & Bean) and offers you an holistic solution to your health and wellness goals.
Technology meets fitness with full body EMS training, regular state-of-the-art body composition assessments which assist in guiding your progress, and tailored nutrition and lifestyle guidelines by our online Nutrition Doctor – also available 24/7 on WhatsApp. A dedicated team of highly skilled trainers will ensure that you have a personalised one-on-one training experience every time you come for a workout to accomplish your personal objectives.
Contact us today to book your complimentary demo session and take the first step towards investing in a stronger, fitter you.
The

science

behind the

technology.

Electro Muscular Stimulation (EMS) is a form of muscle stimulation using painless, electrical impulses. For the purpose of strength training and fitness, Body20's ergonomic EMS machines replicate the central nervous system's response to activate electrical impulses for rapid muscle contraction.
Upper level, Victory Park Shopping Centre, c/o Rustenburg Road and Second Avenue, Victory Park
Tel : 064 582 2965
Email : victorypark@body20.co.za
Claim your FREE Body20 Voucher to the value of R750